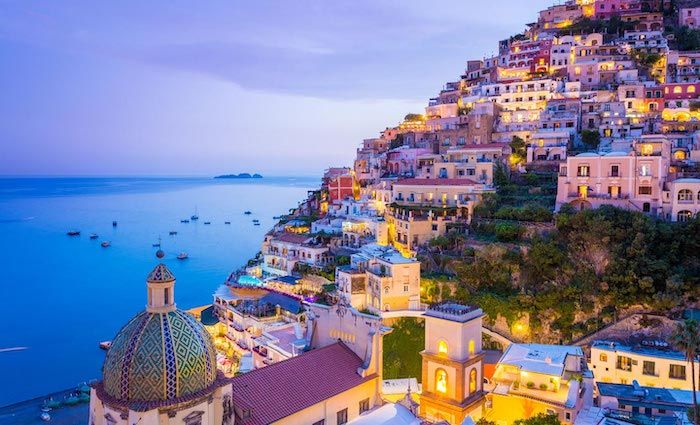 First, Positano is the Amalfi Coast town everyone thinks of when you say "the Amalfi Coast". As a result, Positano earned this stigma for good reason. For example, it has an expansive beach, lots of activities, cool restaurants, and lots to do. All of these features make it arguably the most popular city on the Amalfi Coast. Here are the best hotels in Positano!
What makes Positano so special?
However, this popularity comes at a price. A B&B could easily cost you $ 300 + a night so it's up to you. So stay in a popular destination like Positano or Capri where everything is going on or scroll down to Maiori and pay half the price with half the people.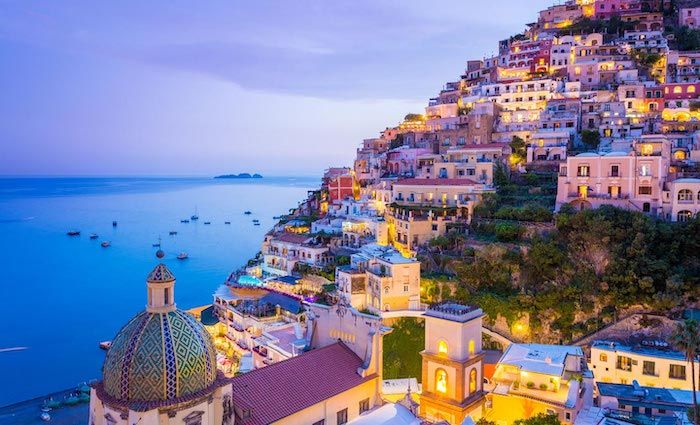 Why I love Positano ❤️
Positano has a great beach and a great view as it is on a mountainside
Restaurants along the beach offer plenty of outdoor seating for lunch or dinner, which is ideal for a beach vacation.
The city is clean and well-kept, making it wonderful to walk around.
You are likely to meet a lot of fun people who speak English.
Attractions near Positano 🏛️
Da Adolfo Restaurant and Beach Club
Santa Maria Assunta Church
Arienzo Beach Club
Positano beach
Best restaurants in Capri & Anacapri
Read our in-depth article on the best restaurants in Positano. Bookmark your browser so you can come back to it.
Best hotels in Positano
Below are what we believe are the best hotel options for Positano in 2021.
The mermaid of Positano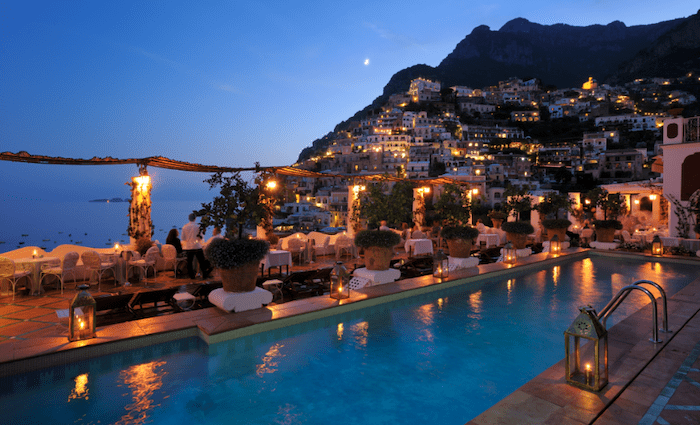 Photo thanks to Le Sirenuse
€€€€ + | 5 stars | One of the best hotels in the world | swimming pool
The Le Sirenuse is one of the best hotels in the world because it is located in the most desirable city (Positano), on what is probably the most desirable coastline in the world (the Amalfi Coast) and has a perfect view. Definitely comes with a price tag!
Location & booking
Hotel Eden Roc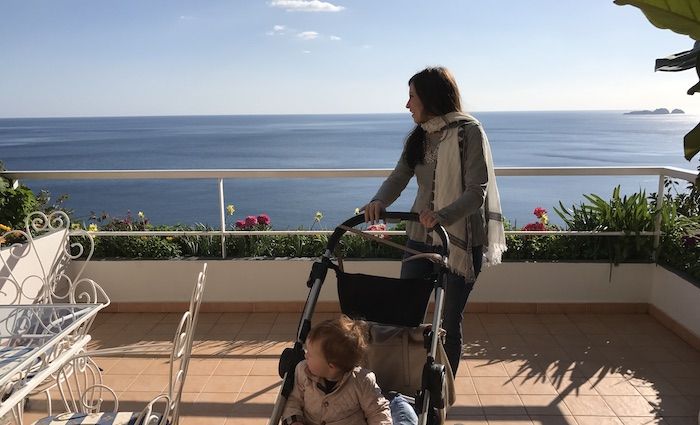 €€€€ | 4 stars | Great view, comfortable and beautiful
My wife and I stayed here a few years ago with our first daughter. Our room was beautiful and the balcony was big enough to invite friends over for dinner which was served by the hotel! Walk to the beach was manageable and would definitely stay here again!
Location & booking
Hotel Poseidon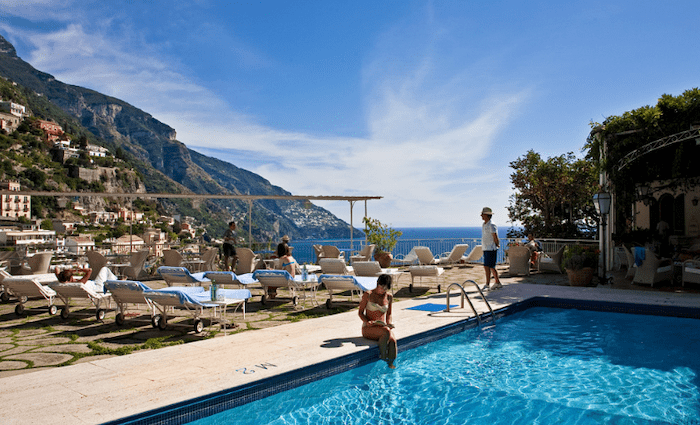 Photo thanks to Hotel Poseidon
€€€€ | 4 stars | swimming pool
Great hotel in Positano with epic views from the pool. The hotel is higher up in town and in a cool location but be prepared for a longer walk to get to the beach. T
Location & booking
Alcione residence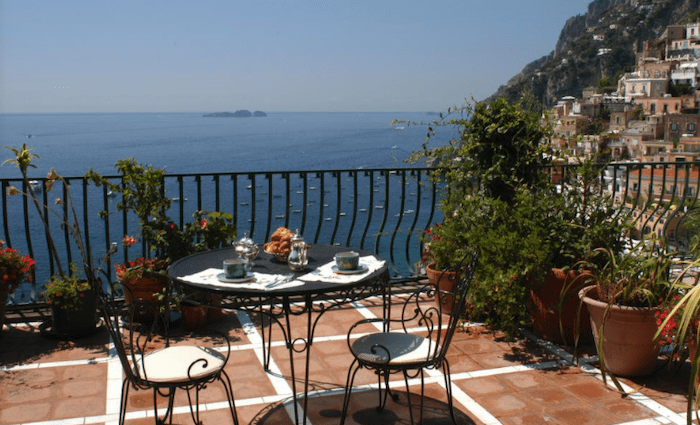 Photo thanks to Alcione Residence
€€€ | 3 stars | Cool villa-like option
Great little hotel with comfortable rooms and a great view.
Location & booking
Hotel Palazzo Murata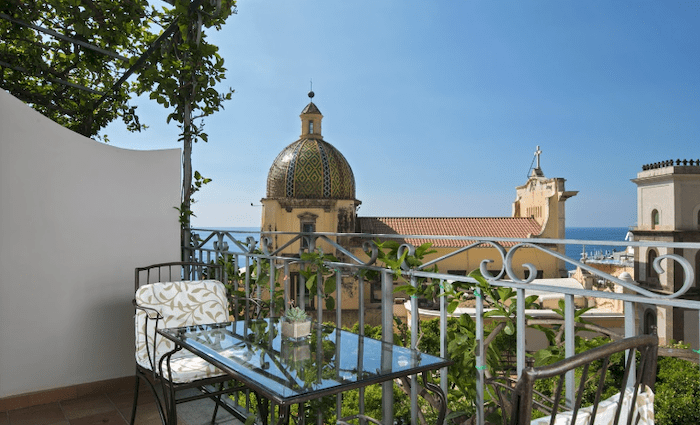 Photo thanks to Hotel Palazzo Murat
€€€€ | 4 stars | Great pool and view
This is a "Roman villa" style hotel with ancient features and modern comforts. An easy walk to the beach and downtown Positano makes it an easy choice!
Location & booking
Palazzo Margherita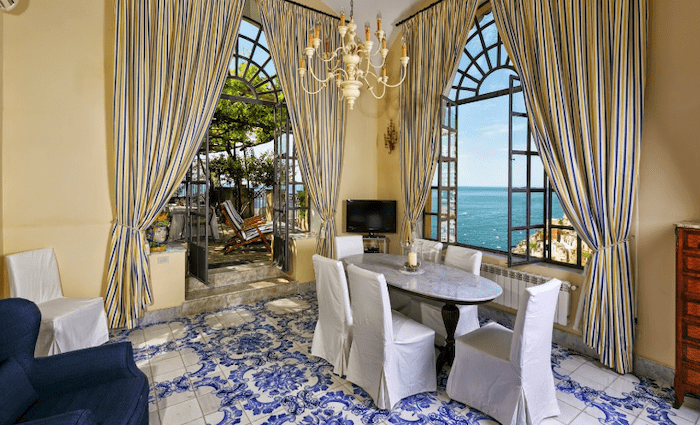 Photo thanks to Hotel Palazzo Margherita
€€€ | 4 stars | Centrally located
Beautiful hotel full of natural light and vegetation with a real "Amalfitana" feeling! A bit high up so be ready to walk to the main square.
Location & booking
If you want to stay in a villa, Booking.com has a lot of great options.