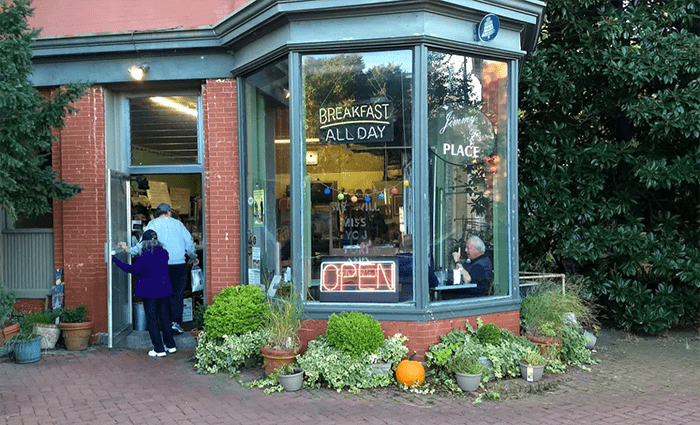 The United States Capitol Building is home to US law and one of the most iconic locations in the country's capital. Below we share some of the best places to eat nearby so you can find something to eat with ease.
If your in DC this is definitely the place to find out about the best places to eat near the White House and the best places to eat near the Lincoln Memorial and Washington Monument!
Top 10 restaurants near the United States Capitol
Jimmy T's Place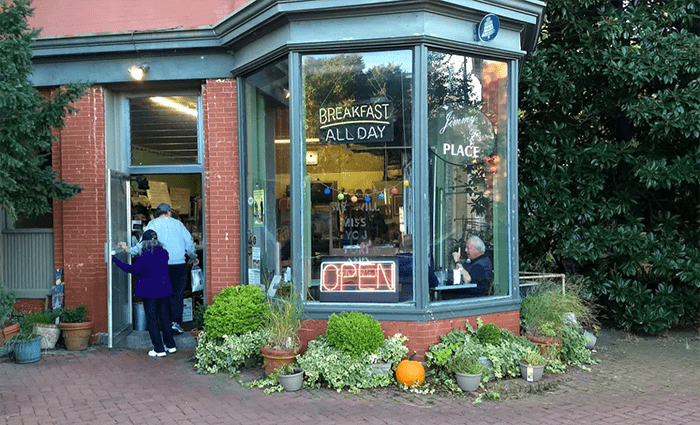 Photo courtesy Jimmy T's Place
$ | Cafe | Open early
If you're starting the day early and looking for a place where you can really feel at home, Jimmy T's is our recommendation. The only thing more welcoming than the lovely Victorian facade is the friendly staff and the smell of omelettes and hot cakes. Come hungry!
The combination meals here keep hunger at bay for most of the day. We recommend # 5: waffles, eggs and sausages. Okay, maybe you're looking for something on the lighter side. The freshly baked English muffins and jelly are always a hit.
Address: 501 E Capitol St SE
Hours: Wednesday: 6.30 a.m. to 3 p.m., Thursday: 6.30 a.m. to 3 p.m., 5.30 p.m. to 8 p.m., Friday: 6.30 a.m. to 3 p.m., Saturday-Sunday: 8 a.m. to 3 p.m.
The monocle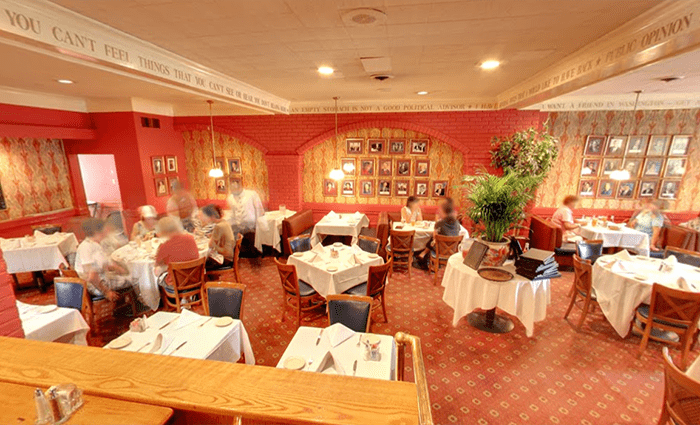 Photo courtesy of The Monocle
$$$ | America | Classic charm
Although it's been around since 1960, this D-Street mainstay has never lost its taste, charm and attention to detail. Under its sleek and brightly lit awning, guests are greeted for a dining experience that rivals any of the other restaurants near the United States Capitol Building. With all the white tablecloths, red velvet niches, and chandelier lighting, you might want to lose your t-shirt.
While both the filet mignon and crab cakes here are fantastic (we had them both!), The real star of the show here are the littleneck clams and shrimp linguine. The buttery clams go wonderfully with basil, parsley and some peel. It was our favorite!
Address: 107 D St NE, Washington, DC 20002
Hours: Monday-Thursday: 4 p.m. – 10 p.m., Friday: 12 p.m. – 10 p.m.
We, the pizza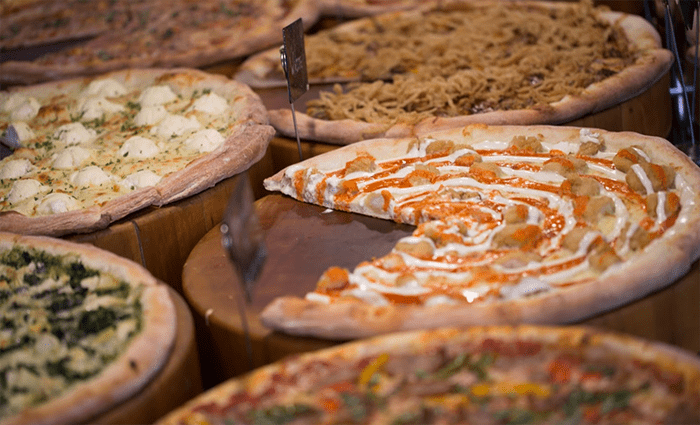 Photo courtesy We, The Pizza
$$ | Pizza | Experimental
This has to be one of our favorite pizza places near the United States Capitol Building. With New York roots and local charm, you'll see everyone from lunch break staff to teenagers looking for a piece. Plenty of indoor and outdoor seating, although we definitely recommend sitting outside if it's a nice day.
The Artisanal Four Cheese Pizza is fantastic if you're looking for a more traditional option. What we like about this place, however, is their willingness to experiment. Try a slice of butternut squash pizza. Drizzled with vinaigrette and mozzarella, it is sweet and sour, cheesy and delicious. We, The Pizza, really deliver some of the best pizzas in town … but we recommend eating in person.
Address: 305 Pennsylvania Avenue
Hours: Monday-Sunday: 10: 00-22: 00
The market food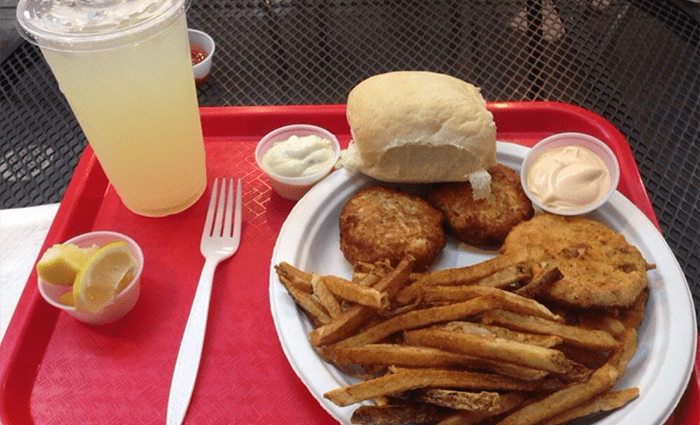 Photo courtesy of The Market Lunch
$$ | Classic diner | Home cooking
Another long-standing institution, The Market Lunch, has been serving hungry Washingtonians since 1978. It has since become a neighborhood staple, serving affordable food in its classic diner interior.
It's a breakfast place so you probably know what you want better than we do. The $ 50 crab cake dinner (although you only get it for lunch) is a great deal and worth considering. Whatever you order, be sure to order Lyonnaise potatoes. The recipe is something of a family secret, and it's easy to see why. Baked to golden brown perfection, it testifies to the attention to detail that this place dedicates to every dish.
Address: 225 7th Street SE
Hours: Tuesday-Sunday: 9 a.m.-2 p.m.
Charlie Palmer Steak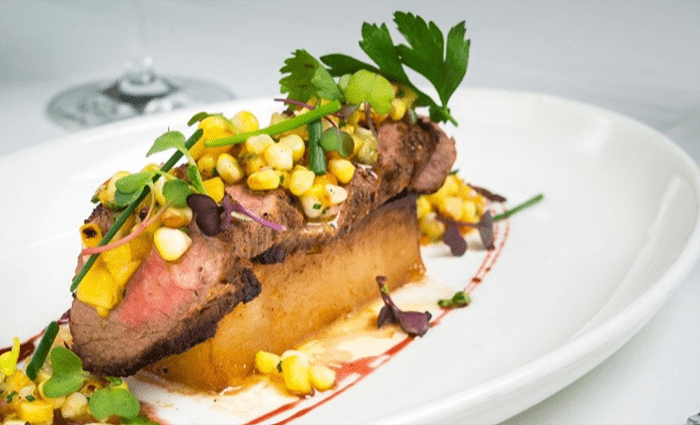 Photo courtesy Charlie Palmer Steak
$$$$ | Steak house | Fine dining
At the top of the restaurants near the United States Capitol Building, Charlie Palmer Steak scores every "i" and crosses every "t". It offers an upscale steakhouse experience in a naturally lit and expansive dining room and is a great place for a romantic dinner for two.
The top notch steaks here are obviously fantastic. We ordered the Filet Mignon Medium Rare and were absolutely shocked at how tender, buttery and delicious it was. The seafood here is great too. We recommend the Ora King Salmon with citrus butter to everyone who would like to know what high-quality cuisine really tastes like.
Address: 101 Constitution Avenue
Opening times: Monday: 11:45 am–2pm, 5–9pm, Tuesday: 11:45 am–9pm, Wednesday-Thursday: 11:45 am–2pm, 5–9pm: Friday: 11:45 am–2pm, 5–9 p.m.
Bistro Bis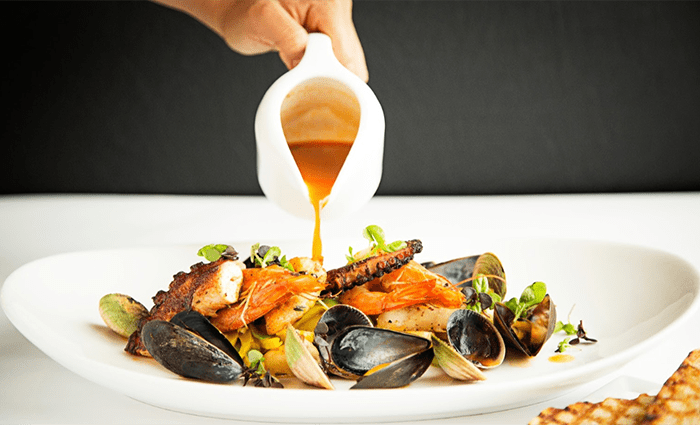 Photo Courtesy of Bistro Bis
$$$ | French
French restaurants near the United States Capitol Building can't be much better. Bistro Bis serves some of the best dishes in the area without losing the sense of neighborhood. The tasteful modern decor is warm and inviting and the perfect complement to your meal. It's no surprise it's a Washington favorite.
This is a great place for brunch with some of the best egg benedict and baked pastries you can find in town. However, we definitely recommend going here for dinner. Order the steak tartare and see how thinly and finely sliced ​​they cut the beef tenderloin. Paired with aioli and garlic potato chips, it's our favorite on the menu. The pappardelle with spring pea and asparagus is a great vegetarian choice.
Address: 15 E St NW
Opening times: Tuesday-Saturday: 12pm – 2pm, 5pm – 9pm
Burrito Brothers of Capitol Hill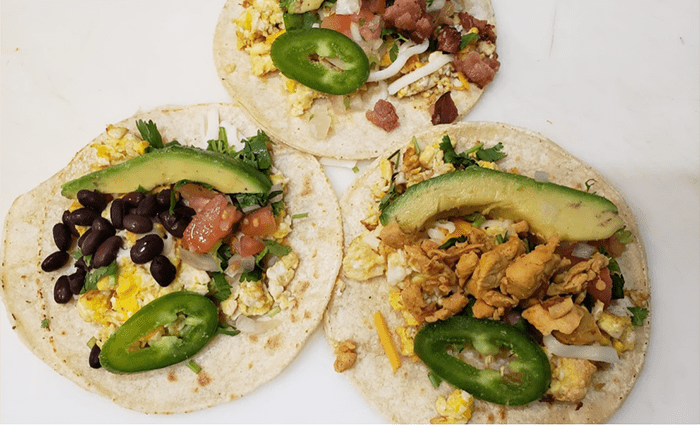 Photo courtesy of Burrito Brothers
$$ | Burritos | Fast and easy
As reliable as it is delicious, the food at Burrito Brothers is exactly what you need to make it through a long day of hiking. Serving hundreds of hungry customers behind a small, cantina-style counter, Burrito Brothers is for anyone looking for something cheap, tasty, and undoubtedly nutritious.
If you're looking for a challenge, grab a Burrito with the Works. It costs just $ 10 and comes with protein of your choice, from a la pastor to tilapia fillet. Loaded with rice, beans, jalapenos, jack cheese, and spinach, it's a beast. Be sure to order the fried plantains as a side dish if you think you're going to be hungry!
Address: 205 Pennsylvania Avenue
Opening times: Monday-Sunday: 8:00 am to 8:45 pm
Let's mix! Bibija!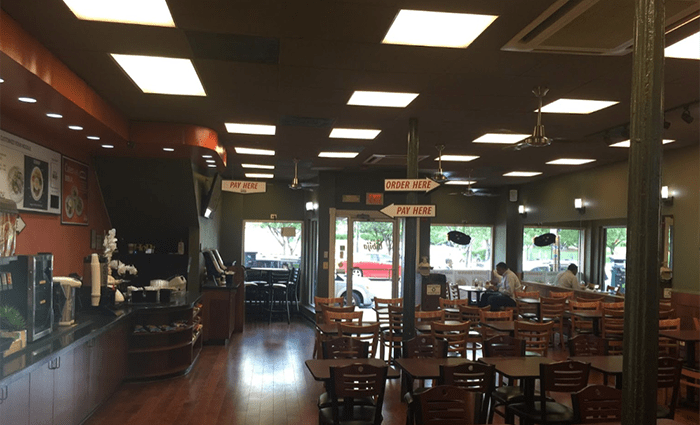 Photo courtesy of Let's Mix! Bibija!
$$ | Korean | Experimental
Despite being one of the best Korean restaurants near the United States Capitol, Let's Mix! Bibija! keeps things casual on Pennsylvania Avenue. They offer a healthy selection of bibimbap, pho, and ramen, served in a humble but busy interior with plenty of tables and stalls.
If you want a classic bibimbap then you should definitely do it. For just about $ 9, you can fill up with rice, bean sprouts, broccoli, cilantro, onions, beats, seaweed, and your protein of choice. Most exciting here, however, are the more experimental possibilities. Decisions like the Korean quesadilla "Kor-Mex" prove that there are still those who want to cross borders. Filled with bulgogi, chili sauce, and cheese, it's a bad treat, but well worth it.
Address: 209 Pennsylvania Avenue
Hours: Monday-Saturday: 11:00 a.m. – 7:30 p.m.
Masseria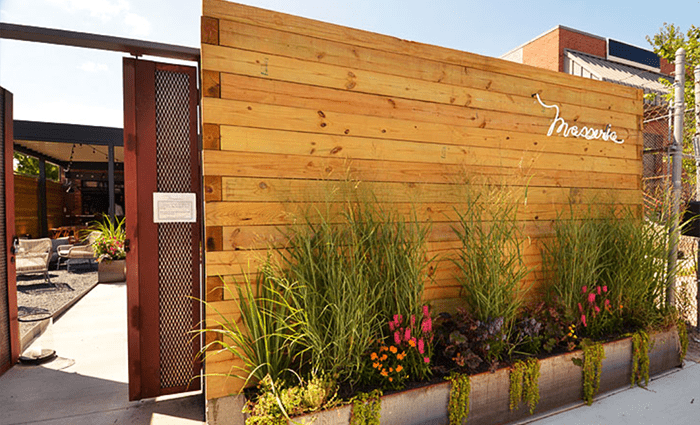 Photo courtesy of Masseria
$$$$ | Italian | 2 Michelin stars
This Italian hideaway is perhaps the best Italian restaurant near the United States Capitol, as evidenced by the two Michelin stars it received. Served in the middle of a hidden garden, it feels slightly transported into the Italian countryside as you step through the doors of the masseria. Make a reservation!
With its recipes and ingredients from the Apulia region in Italy, Masseria brings fresh ideas to Italian cuisine. There's really no reason not to get the six-course La Cucina tasting menu. It offers a dazzling array of sea-inspired dishes and is a meal best enjoyed outside by one of the warm fires in the courtyard. From sea urchins to foie gras to caviar, it's as good as it gets. You will definitely want to get the wine accompaniment too. The experience is well worth the cost.
Address: 1340 4th St NE
Hours: Wednesday: 6pm – 2.30pm, Thursday: 6pm – 2.30pm, Friday: 6pm – 9pm, Saturday: 1pm – 3pm, 5pm – 9pm, Sunday: 1pm – 3pm, 5pm – 8pm
Art and soul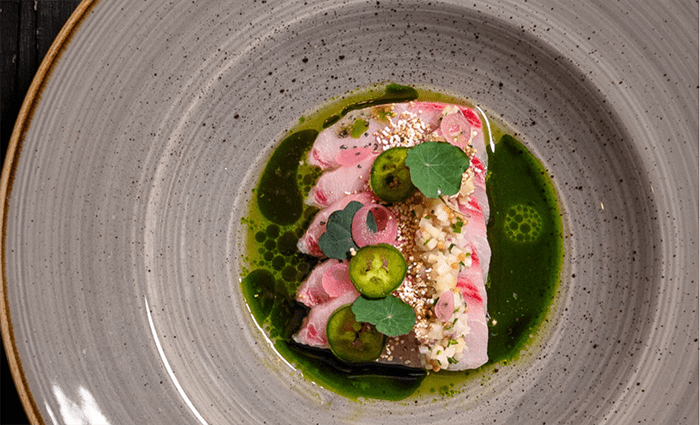 Photo courtesy Art and Soul
$$ | British | Pub atmosphere
Art and Soul is a place to enjoy a sunny DC afternoon in one of the many outdoor seating. Art and Soul offers an original take on seasonal local dishes from the Chesapeake Bay catchment areas in an airy, naturally-lit interior decorated in a rustic color scheme. Whether you sit inside or outside, you will be pampered.
Art and Soul offers an original take on seasonal dishes from the Chesapeake Bay area. These include salmon with melted leek, baby carrots, morels, sunchokes, and onion sauce. It's an example of how new ingredients can bring a tried-and-true meal to a new place. We really loved the Adobo Rub Pork Belly with faro, artichokes, pineapple, radish, spinach and pickled mustard seeds. It's absolutely bubbly with taste.
Address: 415 New Jersey Avenue
Hours: Tuesday-Friday: 11.30am-8pm, Saturday: 9am-8pm, Sunday: 9am-3pm
This is our list of the best restaurants near the United States Capitol Building. Have a good trip to the nation's capital!